The Confederate Navy and the men who fought in it, are distinctive in naval history, not for immensity of a single engagement, but for the diversity of action, the complete realization of the ironclad as a fighting vessel and the development of the torpedo as a weapon of destruction.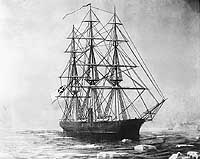 The American Civil War began on April 12, 1861 with the shots at Fort Sumter, and officially ended with the raising of the blockade on June 23, 1865. However the cruiser CSS Shenandoah did not lower her flag until November 7 1865.
The American Civil War was by far the largest naval war of its time. Engagement occurred throughout the would, from Southern and Northern coasts, to the English Channel and the Indian Ocean.
We have divided our website into five main categories, to make navigating through the pages of information more accessible:
Ships: Here we have compiled a list of ships used by the Confederate Navy.
Weapons: The Confederate navy used a variety of weapons during the Civil War, some were traditional, and others were completely unique to them, here we try to list the weapons they used.
Shipyards: In this category we explore the different forms of construction techniques the Confederate Navy used to make there ships.
Newsletters: Stay updated with our website, by subscribing to our newsletter, as new information becomes available you will be the first to know about it.
Forums: This is the part of the site that we need your input add your thoughts about ships, the men, and the Confederate Navy.
If you would like to contribute an article or add more information to this site just send us an e-mail at cwilliams3k@msn.com